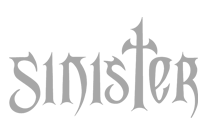 1. GENERAL
Do not use any pages of this website if you do not accept and agree to these terms and conditions. The site is available only for your    personal use, which shall be limited to viewing the site, providing information on the site, downloading product information for your personal review and purchasing products. SOULCATCHER is not responsible for for any improper use of data and contests of the site due to third parties. Any usage of data by third parties.
Only our terms and conditions of payment and delivery will be valid for all consignments of goods and shipments.
A full length version of the terms and conditions of of SOULCATCHER (available in Dutch and English) as deposited with nr. 347127934 on April 17, 2000 at the Chambers of Commerce in Amsterdam, is furnished upon request.
2. PRICES
The prices shown in our web shop are excluded of 21% VAT
Buyers from within the EEC must provide of SOULCATCHER with a valid VAT- number, otherwise 21% VAT will be added to the total amount of the order.
21 % VAT will be added to the order to buyers From the Netherlands, or buyers within the EEC without a VAT registration number.
VAT is not charged to buyers from outside the EEC.
Prices quoted in our web shop are exclusive of postage and packing. Total charges for postage will be added to the invoice once the order is ready, and shipping charges are known.
Prices are subject to change at any time and without previous notice.
3. PLACING AN ORDER
After placing an order, the buyer will automatically receive an order confirmation. This confirmation is to indicate we have received the order.
After placing an order, we will personally contact you to inform you about the expected production time.
Orders placed at weekends or public holidays will be dealt with within 3 working days.
For buyers outside the Netherlands the minimum order amounts of € 500,- (exclusive of VAT).
For buyers within The Netherlands the minimum order amounts of € 250,- (exclusive of VAT).
4. PAYMENT
All items will be manufactured upon placing an order. Therefore we require customers to make an advanced payment of 50% of the total amount of the order, to be paid within 7 days from date of order.
All consignments will be shipped only with full payment in advance only.
Invoices not fully paid within 45 days from date of the original invoice, will be placed in the hands of recovery agents, and a separate invoice will be made on the costumers account to cover all extra legal charges.
In case of cancellation SOULCATCHER will charge a 20% of the total amount of the already placed order.
Goods remain property of SOULCATCHER until fully paid.
SOULCATCHER does not accept cheques or credit cards of any kind.
Please note that all bank charges are the responsibility of customers; any bank charges made to of SOULCATCHER in respect of payment will be passed on.
Bank details SOULCATCHER:
Name Bank: ABNAMRO

Address Bank: Dam 1, 1001AS, Amsterdam, The Netherlands
Account name: Soulcatcher

BIC Code: ABNANL2A

IBAN: NL29 ABNA 0562 8459 33
5. FREIGHT AND DELIVERY
Once full payment has been received, orders are usually dispatched within two working days.
No profit is made on delivery charges: we use the rates from our distributors.
Depending on weight and destination, we will carefully choose the cheapest option with tracking number to ship the order.
If next day delivery is preferred, please notify us. Please note that in case of next day delivery the charges might (a lot) be higher.
If insurance is preferred, please notify us. Note: in case of insurance, extra charges applied will be added.
Please note that all duties and taxes that are incurred when importing to countries outside the EEC are liable to the customer and will not be paid for by SOULCATCHER.
When importing to countries outside the EEC, customers may be required to supply your Social Security Number in order for the goods to clear customs. Should goods not clears customs and the goods are returned to SOULCATCHER due to the failure to provide a Social Security Number, the initial postal charge will not be refunded.
We cannot be held responsible for delays in customs clearance.
In case of an incomplete order which has been delivered, please notify us within 14 days from date of receipt.
Delivery can be affected by weather conditions, seasonal fluctuations in deliveries at sorting depots or strikes. Unfortunately we cannot take any responsibility for such delays. Delay in deliveries are at no time reason to cancel the consignment¬¬¬ and give no right to demand discount.
6. CLAIMS & RETURNS
Please state that all claims on faulty or damaged goods must be notified to SOULCATCHER in writing within 14 days of receipt; no claims will be accepted after this period.
Faulty or damaged items can only be returned within 21 days from date of delivery, guided by a full description of the defect in writing. Items returned outside of this time frame maybe accepted at the discretion of SOULCATCHER and may only be exchanged for a replacement of the item.
Items must be returned in their original packaging with the swing tags attached.
SOULCATCHER is not responsible for any damage to the goods by any kind of usage.
No claims will be accepted on stock sales items. These items can not be returned.
SOULCATCHER will not cover the cost of returns. However we will happily ship your replacement free of charge.
SOULCATCHER is not able to accept responsibility for any returns lost in transit and therefore recommend to all returns to be sent by registered post.
7. PROTECTION AND DISTRIBUTION
The usage of internet or any kind of catalogue / mail order to offer goods from SOULCATCHER for sale is not allowed, unless permission is asked and granted in writing.
Offering goods from SOULCATCHER for further retail purposes such as trade shows is not allowed.
Offering goods from SOULCATCHER on EBAY is not allowed.
Images and/or pictures containing SOULCATCHER products cannot be copied, in their entirety or in part, amended, distributed and published or otherwise used without the written approval of SOULCATCHER.
8. PRIVACY POLICY
Soulcatcher recognizes the importance of protecting the privacy of our customers ' personal and commercial information. Because we believe that protecting your valuable information is our responsibility, we have instituted strict policies regarding your privacy..
We do not disclose customers' information to third parties, unless required by law or in connection with a legal claim or proceeding.
If you provide us with your (email-) address, we may contact you with information about Soulcatcher and our products
Coockies are used on this shopping site to keep track of your shopping chart, to store delivery addresses and to store you're your details. They are also used after you have logged on as part of that process. You can turn off coockies within your browser by going to "Tools/Internet Options/Privacy"and selecting to block cookies. If you choose to turn off cookies, you will be unable to place orders or benefit from the other features that use cookies.
9. OWNERSHIP: COPYRIGHT & TRADEMARK
All content included on this website (Including without limitation, the trademarks for SOULCATCHER such as SINISTER, logos, graphics, photos, designs, text, imagages and icons) is the property of SOULCATCHER or is used with the permission of their owners, and as such is protected by international copyright and other intellectual property laws.
The materials contained in this website are displayed for informational, promotional and commercial purpose only.
One may not reproduce, publish, transmit, distribute, display, remove, add to, or otherwise modify, creative derivative works from, sell or participate in any sales of this website, any of the materials of this website.
Any other use of materials on this website, including reproduction for purposes other than ones personal non-commercial use, modification, distribution or republication, without written permission of SOULCATCHER, is strictly prohibited.
10. REACHING US
Nieuwpoortkade 2A
1055 RX Amsterdam
The Netherlands
Telp: + 31 (0) 20 4862599
Fax: + 31 (0) 20 4861221
Email: info@sinister.nl