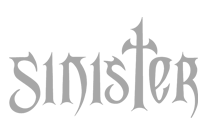 Sinister is a recognized brand with a broad collection of gothic clothing and accessoires for women whom require something outstanding and savor the finer things in life.
Since it's launch in 2000 Sinister has build up a good and solid reputation within the gothic scene world wide and is blessed with a steady and devout following.
Sinister is well known for its originality in gothic designs, choice of fabrics, good quality and excellent fit.
With our eye for detail, we have become pioneers in understanding the female body so we know what to show – or not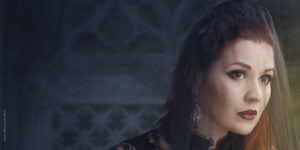 Sinister is stocked in gothic clothing stores all over the globe.
If you think your (local) gothic shop is missing out and should seriously consider to stock the Sinister collection as well, please contact us!
Sinister brings an exquisite new collection filled with divine gothic novelties each time we are present at The London Edge http://www.londonedge.com/)
For every shopkeeper, the Londone Edge is the right place to get familiarized with our collection: one can see, feel, touch, try, experience and of course order if one decides to do so.
Sinister
Designed with a passion,
Made with love.