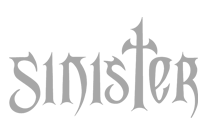 Little black dress gothic style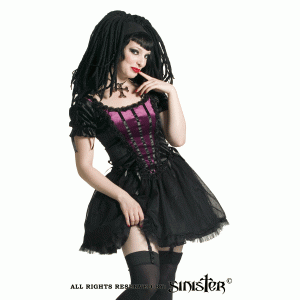 Are you looking for a unique little black dress? Then go Gothic style! Sinister has lot's of black dresses. Short dresses, long dresses, dresses with a lot of detail and simple dresses. We have regular sizes and plus sizes so we got what you are looking for!
With a little black dress you can never go wrong! It is a must have garment because the little black dress is wearable at many occasions. You can wear it to a nice dinner but also for a night in the disco. With the right accessories it is possible to create a business look and even a Gothic look.
With the right black dress the possibilities are endless! And if you shop the Sinister brand the possibilities go even further! With our eye for detail and unique designs you can never go wrong.
Little black dress go gothic style!
Sinister has a large collection of beautiful black dresses. You can buy Sinister dresses in many stores al over the globe! Check our store directory to find out where you can find the nearest store!
Are you interested to sell the Sinister brand at your store? That is possible! Fill out the shop enquery form and join the Sinister brand today!
If you already joined Sinister login in our webshop to see our latest collections!
---
Sinister impressions
Are you curious about Sinister? Check the photo gallery and the little impression below!