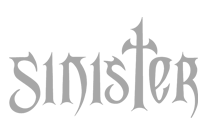 Alternative clothing: Gothic fashion
What is alternative clothing?
Alternative clothing is a fashion style that leaves mainstream behind. It actually covers a very broad range of different sub styles, each having their own distinct characteristics. For decades alternative clothing has existed, although it is significantly changing over time. There were the Greasers in the fifties, the punks in the seventies. Members of a subculture that wear alternative clothing can easily be picked out from the crowd. The styles are so unique that they can't be mmistaken for regular outfits. Today, one of the most popular alternative clothing styles is gothic fashion. Alternative fashion is never a stand alone or superficial characteristic of a person. It is accompanied by a subculture with its own ideas, morals and rituals. Wearing the special clothing that goes with the culture makes you feel like a true member of the group. It also lets the outside world know what you are all about.
Characteristics of alternative goth clothing
Gothic or goth fashion is a type of alternative clothing. The Goth subculture subscribes to this style. Gothic fashion has characteristics that set it apart from other alternative clothing styles. Goth clothing is marked especially by dark features, completed with antique details. A complete ensemble is meant to convey a sense of mystery. Some morbid details can be part of the look. The clothing is completed with dark eyeliner and black nail polish for both men and women. Key to the style is contrast. Dark clothing, black hair and dark lips appear extra vibrant when combined with a pale complexion. Of course it is possible to combine alternative clothing with more regular outfits. For instance, you could combine a gothic dress with regular shoes or make a statement with a gothic purse.
Sinister: a world of althernative clothing
Sinister offers unique gothic clothing for women. Here you will find exclusive pieces that stand out. The brand will inspire you with its creative range of items. Check out the look book to find great examples of complete looks. Find out whether you would like your look to be extremely edgy or perhaps with a little hint of sweetness in it. At Sinister, your size doesn't matter: petite or plus size. Thanks to Sinister alternative clothing you will look marvelous on you, regardless of body parts you are insecure about. Sinister has been specializing since the year 2000 in gothic fashion that flatters literaly every body.
Sinister's goth collection
Sinister has an all black line, consisting of dresses that make up in detail for what they lack in color. Dull? Never. Next to this, Sinister is also know for its black dresses with subtle color accents. Its power lies in the fact that it's always one color that provides an accent to the dress. Dark purple for instance, or wine red. By becoming a member of Sinister you get full access to the exclusive goth clothing range, including must have accessoires.